Centre for Theology and Public Issues (CTPI), Edinburgh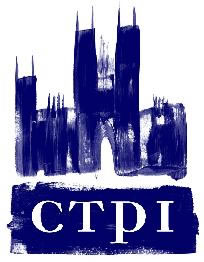 Dr Cecelia Clegg
A project on the theology of local and global citizenship, developed in partnership with the Irish School of Ecumenics, Trinity College, Dublin, involving two major conferences around the theme of Civil Society:
A Place for All: Comparing Local Civil Societies in Scotland and Northern Ireland
from 7 to 9 September 2004, in Belfast. This conference attracted more than 60 participants: politicians, civil society organizations, practitioners, educators and academics from Britain, Ireland, and internationally. The then secretary of State for Northern Ireland, Rt Hon. Paul Murphy MP, in an opening address affirmed the continuing vital contribution of churches and civil society to the peace process. The conference, which was headlined by Professor John Keane, Director of Centre for Democracy London and Professor Gary Simpson, Luther Seminary, St Paul's Minnesota, also included among its contributors Prof. Monica McWilliams, University of Ulster, Joyce McMillan, Convenor of the Scottish Civic Forum, Prof. Robina Goodlad, University of Glasgow, and Dr Johnston McMaster, Irish School of Ecumenics. The conference papers are being prepared for publication as a CTPI occasional paper No 49 in Spring 2006.
A World for All: The Ethics of Global Civil Society
from 4 to 7 September 2005, in Edinburgh. This conference, which is being developed in collaboration with research centres in six countries on four continents, will feature major international speakers, three streams of research papers: (1) the concept of global civil society (2) religion and global civil society and (3) international politics and global civil society and NGO workshops on urban regeneration, empowering people, health issues and HIV/Aids, and building civil society. The projected audience is politicians, civil society organizations, practitioners, educators and academics from the participating countries. It is projected that the output will run to several volumes, with a lead volume containing keynote contributions: Kumi Naidoo, Secretary General of Civicus World Alliance of Citizens, Professor John Keane, London, Professor Max Stackhouse, Princeton, Dr Kimberly Hutchings, London and Dr Vandana Shiva, New Delhi.
Contact University of Edinburgh School of Divinity, Centre for Theology and Public Issues